Serving Our Customers Since 1946!

We serve a wide variety of industries including Food Service & Restaurant, Healthcare, Education, Hospitality, Entertainment, Packaging, and Janitorial & Sanitation. Providing quality products from manufacturers you trust, whether your business is large or small our experience can help you succeed!

We offer weekly route deliveries to businesses within our local area, or you can call ahead and place an order for pick up at our warehouse.

Please Note: Our pick up window is 8am to 1pm, Monday - Friday.

COVID-19 UPDATE

As an essential supplier, we have been privileged to continue serving our customers throughout the pandemic. We have the supplies you need to safely re-open your business! From personal protection to proper packaging, we have you covered.
Contact us for options and solutions, we're here to help!

"My driver is always on time, helpful in putting supplies where they belong."


- K.J. • Bellows Falls, VT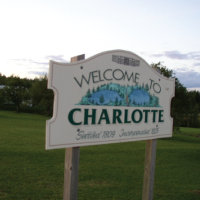 "We were doing a special fundraiser for a cyclist group and needed this bulk order. Your prices, quality of product, and shipping offer stood out."

- Charlotte V.F.D & Rescue • Charlotte, ME

"I found you because I wanted to purchase the day bags and the other deals were too good to pass up."

- Pattibakes LLC, • Woodbury, CT

"All your employees are very courteous."



- T.R. • Ludlow, MA

We Supply Products From Leading Manufacturers You Trust.